When we bought the farm three years ago I had grand plans for the house, it was built in the early 2000's and had been unkempt and unloved for many years, she looked a bit dated and shabby (along with other issues, but that's another post). Of course life gets in the way and our little house got put on the back burner, but that's looking like it is going to change some.
One of my favorite rooms in the house is the dining room. It has these huge windows that look to the north and west, beautiful views of the whole valley. For the last while we had a simple shade on the west widow to keep the setting sun out of our eyes during dinner, but nothing else.  The windows are quite drafty and after this winter I decided that we could wait no longer and had to get some sort of window covering that could be closed in the winter to help keep the cold out and heat in.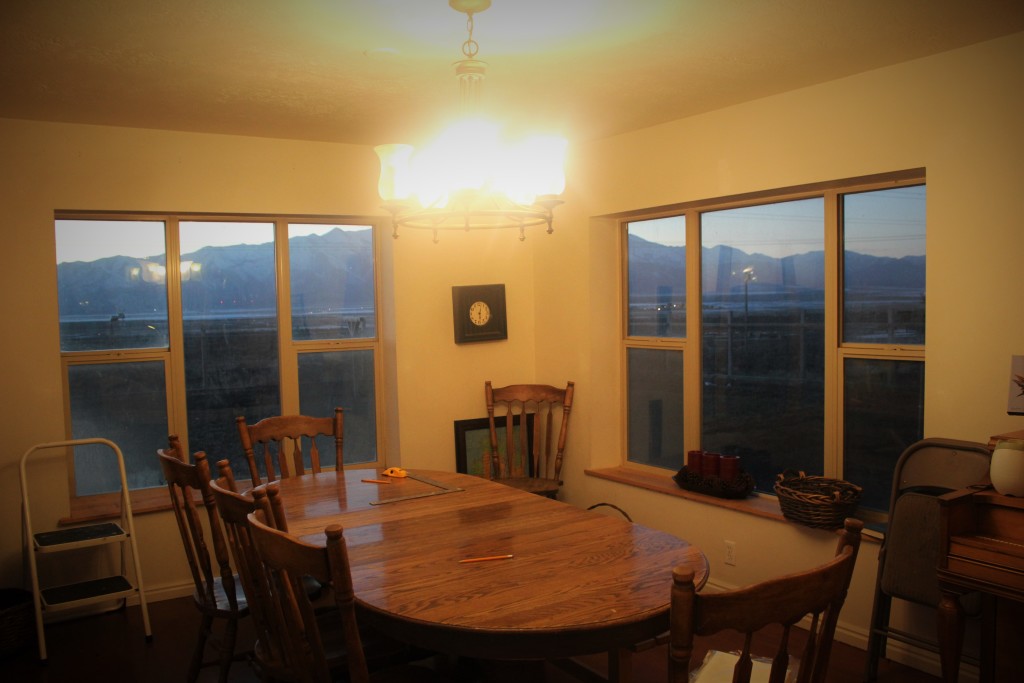 So after much searching I finally settled on a look I love.  I have always liked sheers and long floor to ceiling cutains, so for beauty I went with a long sheers under and on top a thick cotton that drapes beautifully and will help with the draft in the winter.  I think it is a lovely effect, and my favorite room just became even more dear to me.  As I finished up everything and set out a nice center piece on the table (something I always had before we moved here, but never here) Dadzoo commented that he liked that I was making the place pretty, it made it feel more like home.