Guest Post by
Kit 
---
On May 28, we had some new additions to the farm, three little baby goats. At only a month old, they had never been away from their mother, we had to become their moms. First we named them, we took a family vote. We all decided on Dolly for the girl, she is the most stubborn, and she gets her way. We have to hold her the most and get her used to us handling her because we will be milking her in the future. Then there is Jeb, he is the one with big black patches on him, he has the biggest horns and just likes to play. Lastly we have the runt, Jethro, he looks just like Dolly, but he is the littlest and just likes to be around us.
They totally depend on us just like they had with their mother. So we had to get them used to us so they thought of us as family, and they would trust us so we can feed and milk them. We got them and we just played with them, all the little kids were holding them. They really loved all the attention. we got little harnesses for them, so we can let them graze and can control where they go. Then we showed them their house and the yard they would stay in and graze.
Because we are their "moms" we have to feed them just like their mother did. It was hard to get them to take the bottle, we had to get them to open their mouths and to actually stay drinking it. It was very messy. When we first started they would hardly have anything, and they needed three ounces each feeding, three times a day. Now that they have been with us for a week and a half, they have figured it all out. We got special goat bottles that are more like what they are used to so it got easier.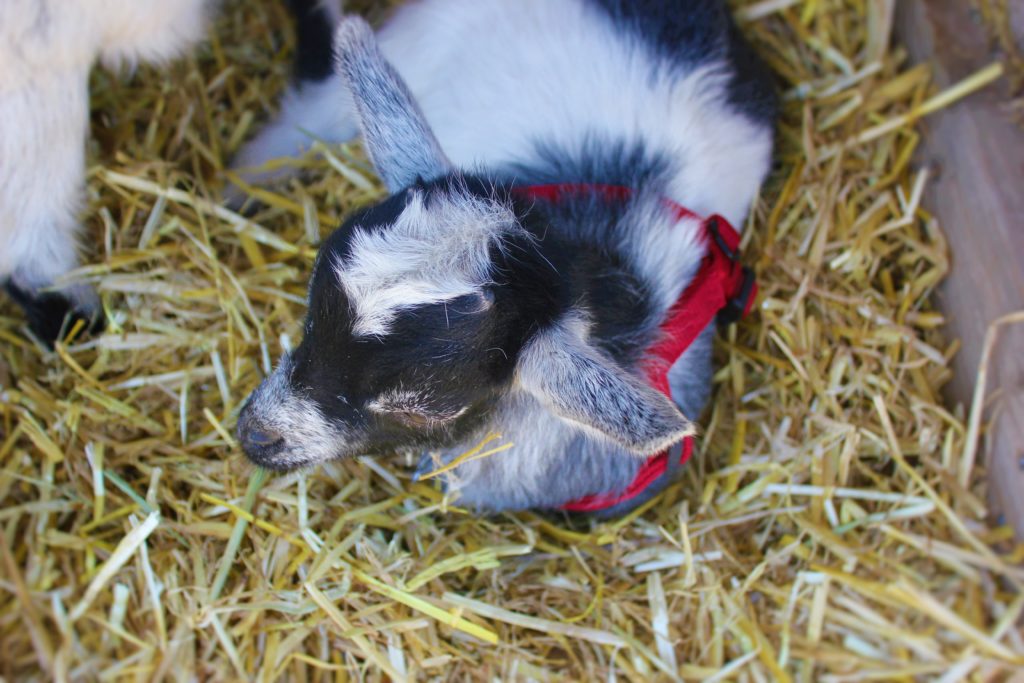 Now we just hold the bottle out and they come and know how it all works, they even follow us when we have the bottle. That's how we get them back into the yard now, just hold out a bottle and they will go where you want them to. Dolly took the longest to figure it out, and she wasn't eating as much as her brothers, or what she needed to at all. She just figured it all out today, things have to happen when she wants them to or not at all.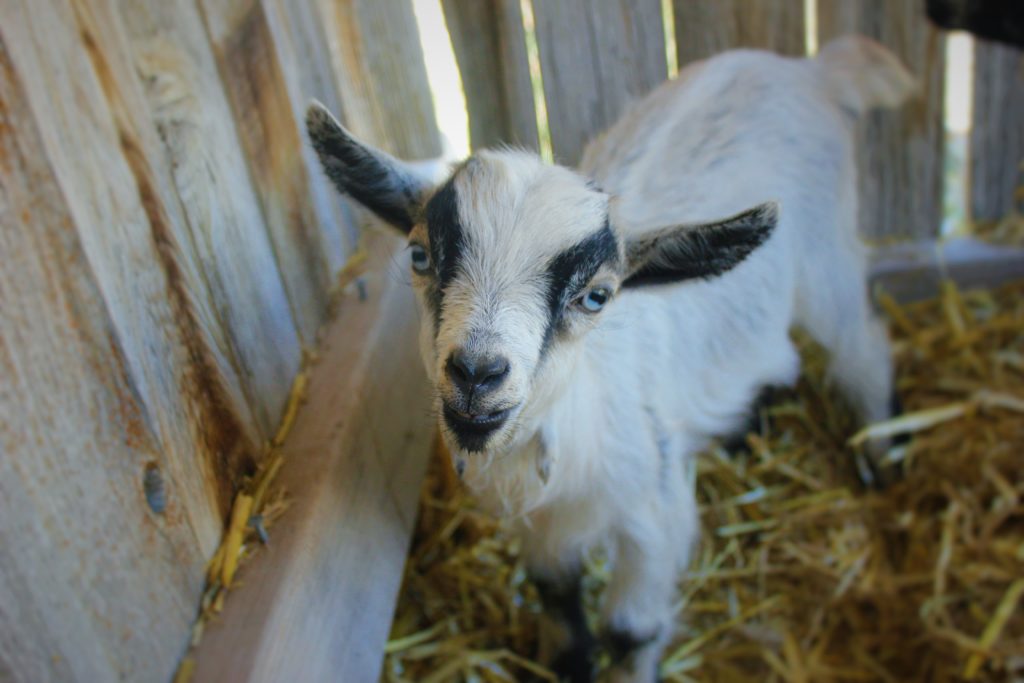 The first night we had them, they got out! lucky they didn't want to explore, and just went to the house. we fixed the gate so they can't get out anymore. one day we went out for their feeding and Jethro had his head stuck in the gate. Who knows what other surprises will happen with them. One thing the goats really like is to be held, one time Dolly was sitting on my lap and she fell asleep. First day we got them, Jethro let me hold him like a baby.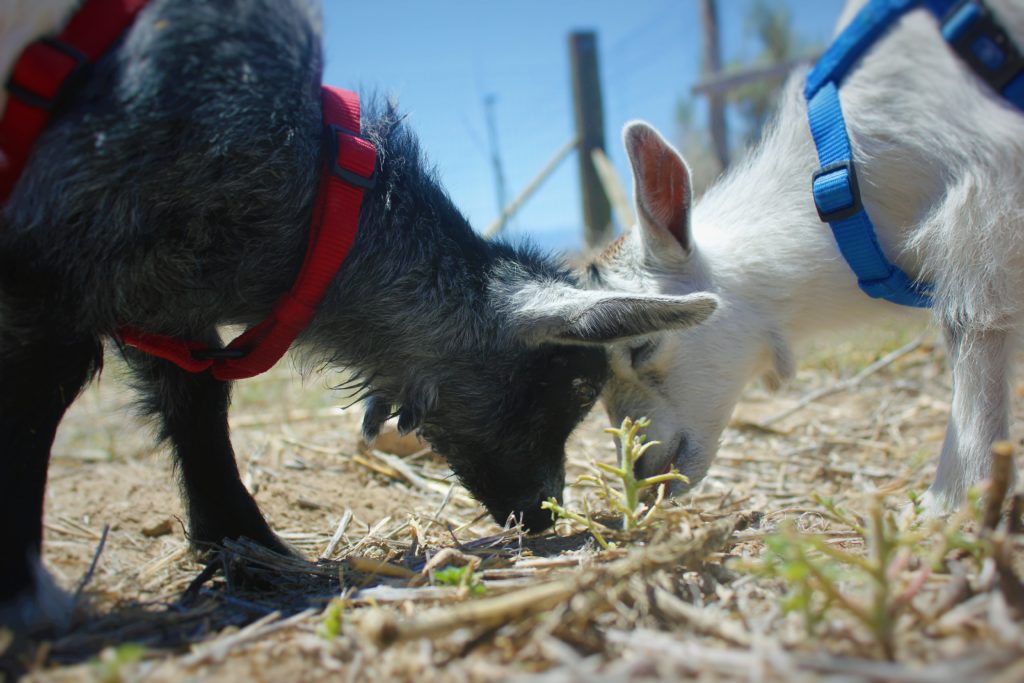 It's really cool and funny to see how much personality they each have. Jethro really likes to nibble on our clothes, fingers, and even hair, if he can get to it. Dolly always plays "king of the hill" (or in this case log, rocks, or even our backs if we are bending over) she can pretty much climb everywhere and beats her brothers at it. Jeb is just there, he kinda does his own thing but he is the first to get the bottle when ever he can just pushes Jethro out of the way.