In high desert valleys there are very few natural, native trees, the land is mostly grass and sage brush.  When you get to the foothills of the mountains the flora and fauna start to change a bit and the vast prairies of sage brush turn into large juniper forests. Quail Run Farm sits on the very edge of this transition, our property is mostly sage brush with three very treasured native juniper trees, just across the road the forest explodes with thousands of beautiful trees. We have often wished that there were more native trees on the farm, especially in our wild places. Dadzoo researched our local native junipers and found that they are truly one of a kind and that this specific variety of juniper only grows in the foothills around the farm, knowing how unique our trees our we felt like we couldn't bring in imposter junipers, we needed the exact natives.  I contemplated taking cuttings from the Mother Tree and Greenman, its fairly tedious, but I was willing.  One evening we were at a neighborhood meeting (haha, neighborhood, meaning 5 families) and mentioned we were going to try to propagate the junipers and our neighbors invited us to come and hunt for baby trees on their property to transplant onto ours.
We live by some of the most generous people I've ever known.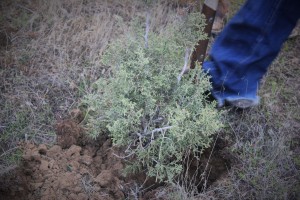 One nice spring evening we took a few of the kids and walked up the mountain side and hunted for baby trees.  The baby trees are there, but not in abundance, juniper trees take a long time to grow, they are old and wise, they can easily grow for up to 1,000 years and are slow to reproduce.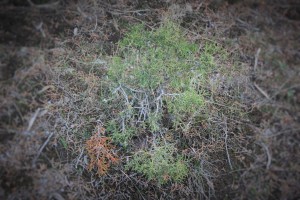 We were able to find several and took only four we didn't want to deprive the old forest of all its babies, but assured the wise old mothers that their children were going to be in good hands and well loved in our Shay.