One of the things we try to do on the farm is reuse as much materials as we can.  We re-purpose wood, and other building materials.  Not only does it reduce the cost of the project, but it also reduces the amount of stuff that eventually ends up in the land fills.
Enter our Goat Enclosure.   The goal is to create an enclosure that is big enough for the goats we will be getting in the next Month or so, and reduce any cost that may be associated with it.  The cost for this enclosure was a total of $18.00.  I did use two new 4×4 posts for the corners of the enclosure.  The sides are made from repurposed 2x4s that are then covered with some old cedar fencing that we salvaged from a 30 year old wood fence.
We also did not want to purchase roofing for it, so we re-purposed old campaign signs from the recent city council election. (Thanks Ben Reeves for giving us your old signs).  I did have to modify the structure of the roof so that it was the correct width to use the campaign signs.
I used wood screws to attach the 2x4s to the 4x4s as cross members, and then used an air staple gun to attach the cedar boards to the 2x4s and to also secure the campaign signs to the top of the enclosure.
The enclosure is four feet tall, four feed deep and eight feet wide.  The front is partially enclosed, and we will probably be adding a gate in the near future.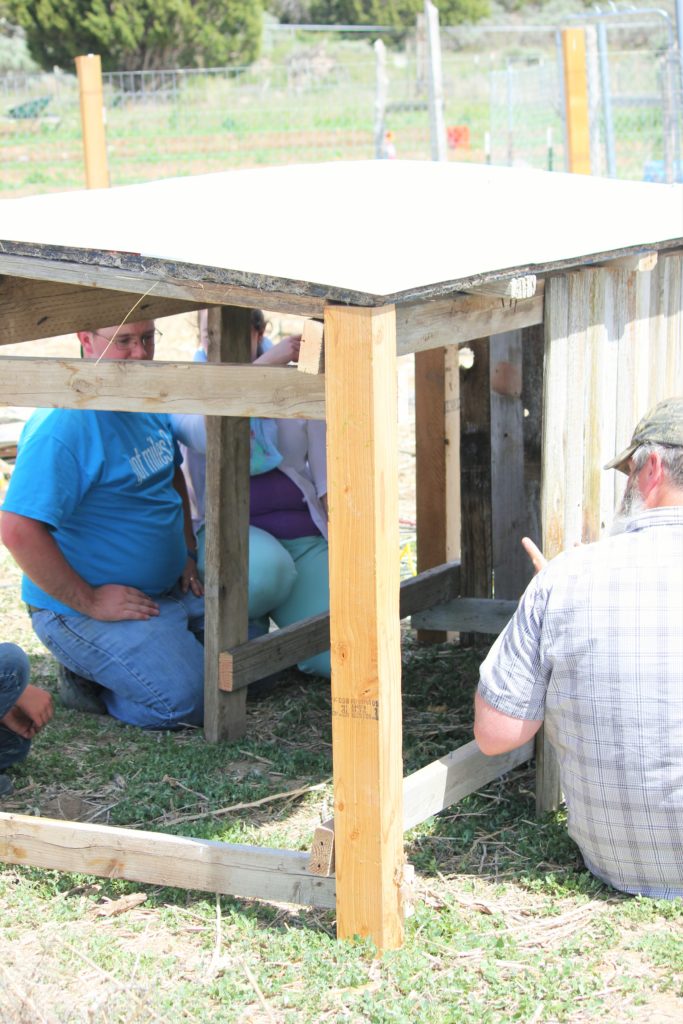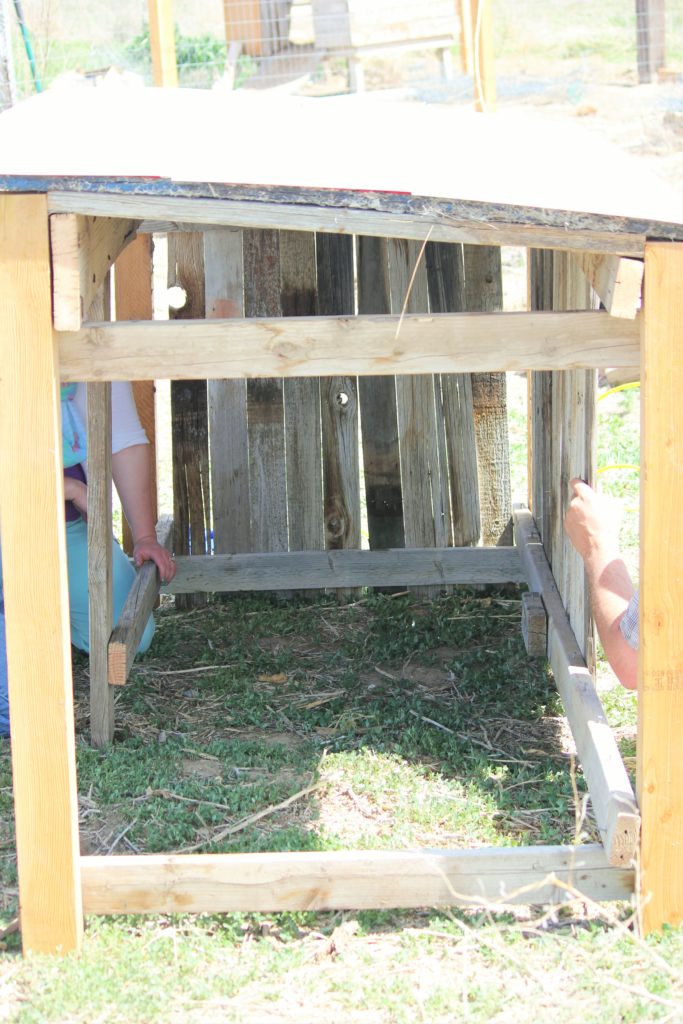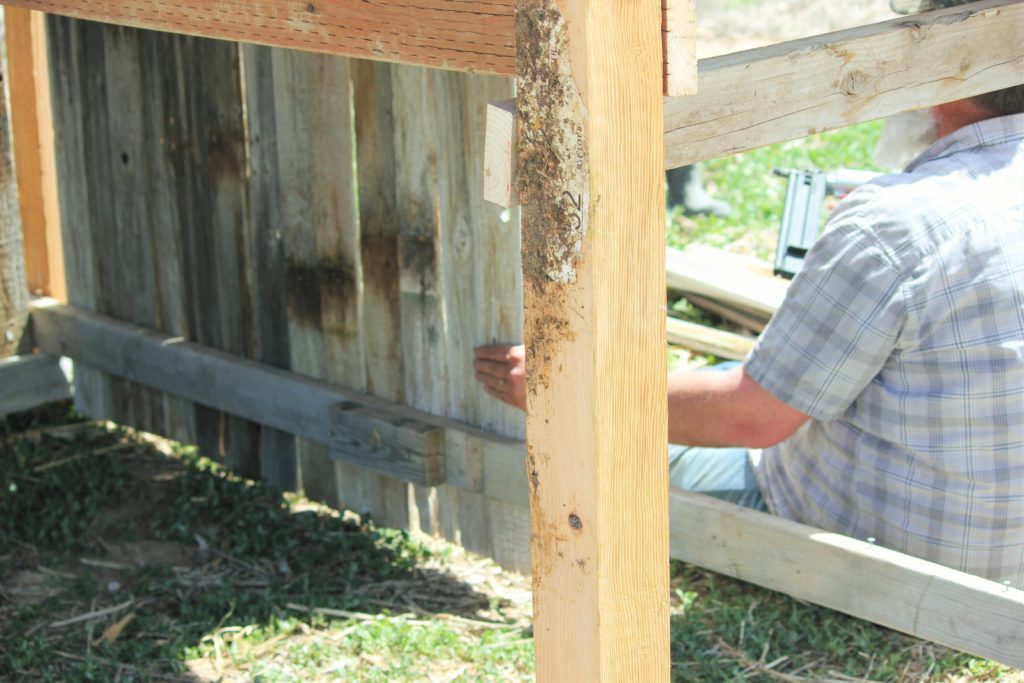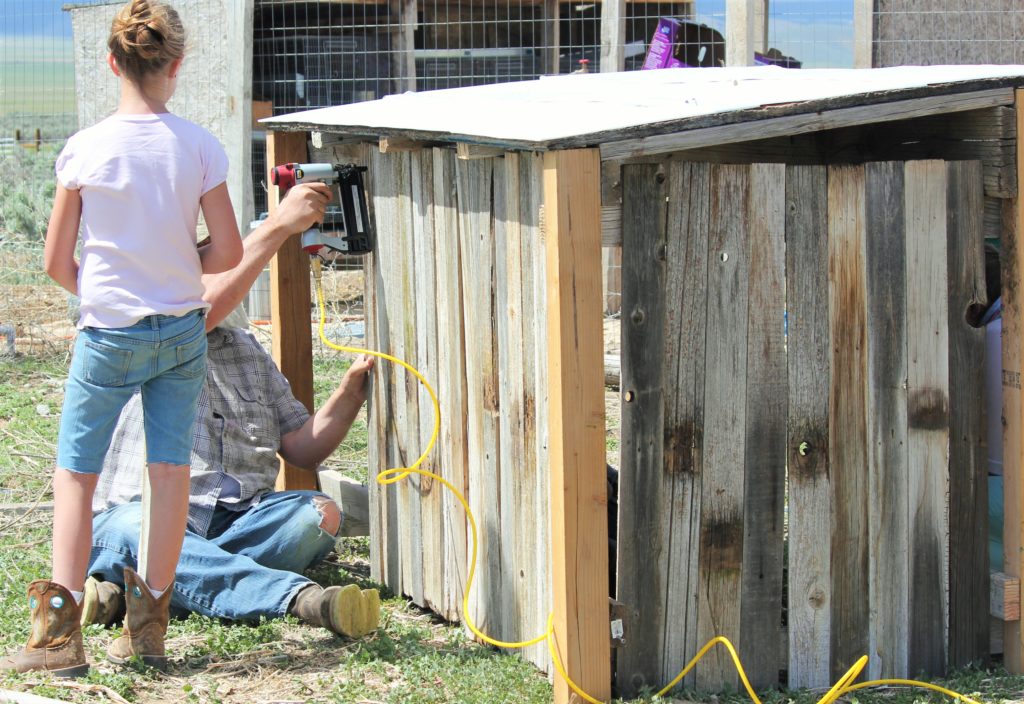 This is the front of the finished project
It will be interesting to see how the campaign signs weather in the sun and the elements over the years.  I think it will work nicely for the goats when the arrive on the farm.
Now all we need is some hay and the goats.  I am also going to use the chipper/shredder to turn the end of the fence board we cut into mulch.  If I can't do that then, we will burn them in our wood stove this winter.