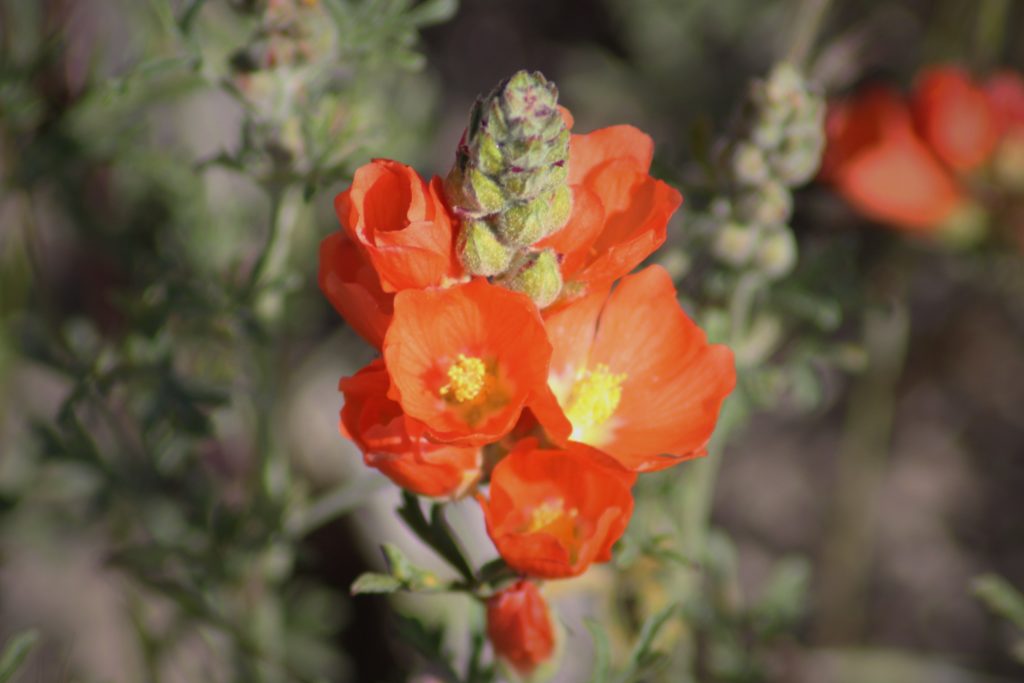 One of my favorite times of year, is after the spring starts to warm up some, the desert comes alive with color.  Most people think that the desert is a colorless, lifeless place.  But it is teeming with color and life if you just know where to look for it.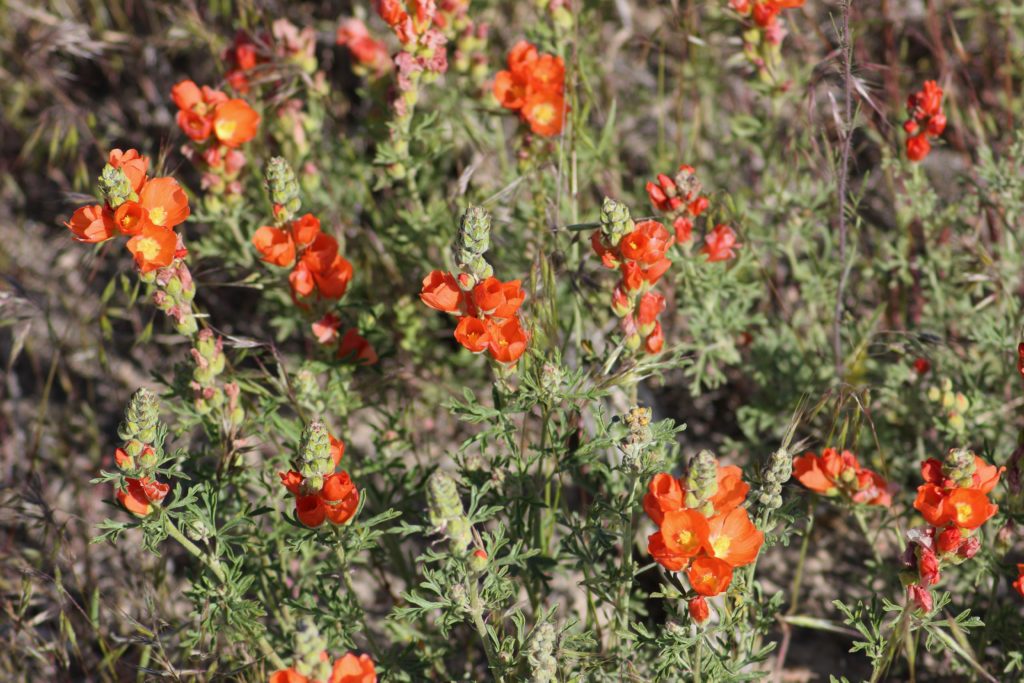 One of the first plants to show its true colors is the Globemallow, or if you prefer the scientific name, it is called Sphaeralcea ambigua.  It is also know as desert mallow, apricot mallow, desert hollyhock, mal de Ojo, and sore-eye poppy.  This plant can grow up to 3 feet in height, and spreads 2-3 feet in width.  It has fuzzy leaves that contain white hairs on both sides.  The number of leaves increase as the plant grows in age.  The flowers are a 5-petaled, bloom in spring, and are usually an apricot to orange color.  It is a perfect flower for ornamental, desert, drought tolerant gardens.   It is also used in a lot of natural landscaping and habitat restoration projects in desert regions.
Cultural Requirements:
Full Sun
Natural Rainfall, but watering will increase flowering
Desert soil, tolerant to clay, but prefers good drainage
Propagates by seed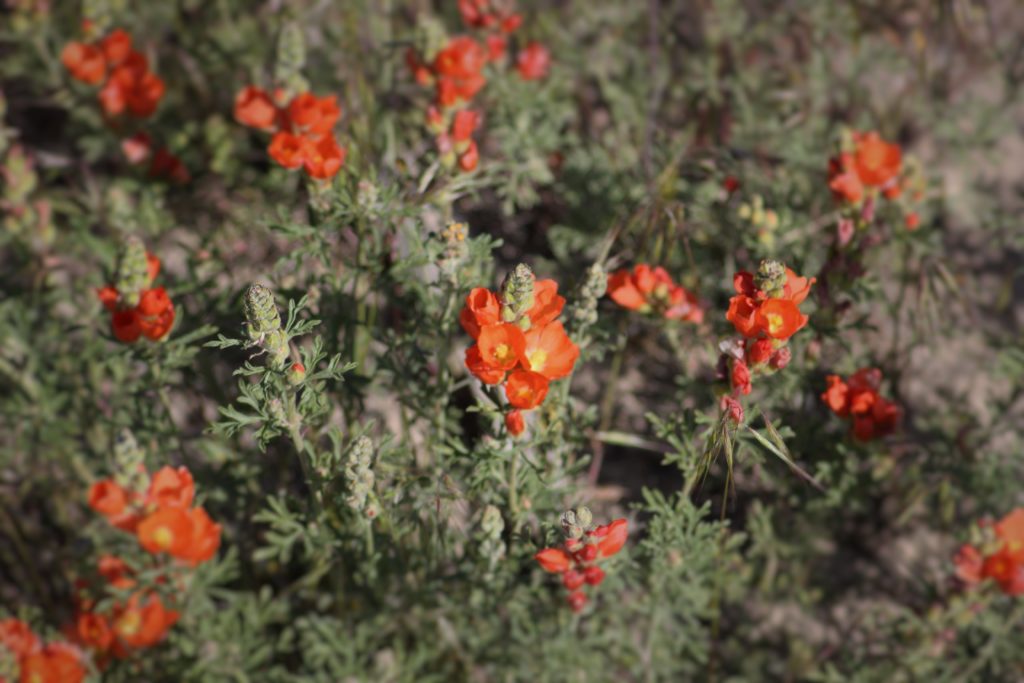 Not only is it beautiful, but it can also be used in some medical uses.
Crushed leaves can be made into a poultice for skin inflammation and a soothing shoe liner for blistered feet.  For the poultice use warm water.  Fresh flowers and leaves can be chewed for a sore throat, hoarseness, or minor stomach problems including within the small intestine.   A tea made from dried plants for the same symptoms at  1 part plant to 32 parts water, but in this case don't remove the water from heat, allow it to boil for 20 – 30 minutes, returning the level of water to 32 parts before using.  Drink a cup of tea 3 times a day until the complaint ends. – Medicinal Plants of the Mountain West – Michael Moore, 2nd Edition, Page 273-274