Re-post from www.momzoolife.com
March 2009
---
It seems like there are as many recipes for chicken salad as there are for potato salad, every family seems to have one they love and use all the time.
This is "our" recipe for chicken salad, it is very simple, very fattening, and super good.
Momzoo's Chicken Salad:
2 cups chicken cooked and chopped
1 cup Mayo
2 Tbsp lemon juice
1/2 tsp salt
2 cup chopped celery
1 cup crushed potato chip
1 1/2 cup
shredded
cheddar cheese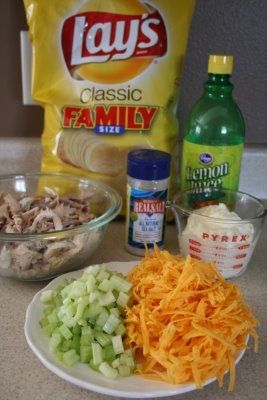 Mix the Mayo, salt and lemon juice.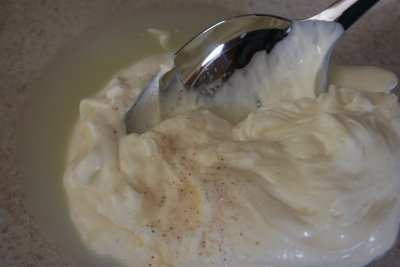 Add Chicken and Celery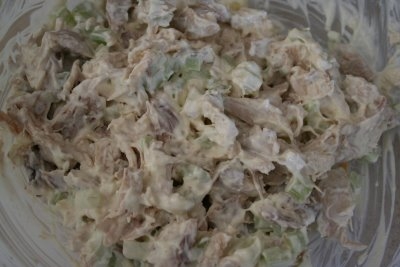 Mix well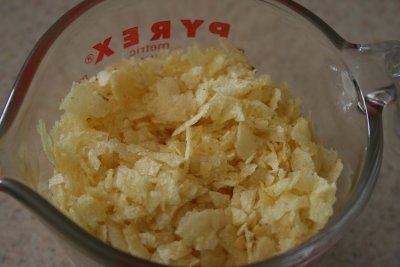 Right before serving add the potato chips and cheese, stir well.