One of my very favorite summer chores is canning.  I know, weird, but I love it.
There is something absolutely satisfying to me about sitting down, with a chipped enamel-wear dishpan and a piles of vegetables in front of me.  I carefully and quickly peel each vegetable, quietly channeling the energy of all my grandmothers before me who did the same chore to ensure her family's survival for another year. It feels primal to me, that desire to provide food and comfort, while it is not longer necessary to preserve my own food, the drive to do so is in my bones and manifests in my flesh.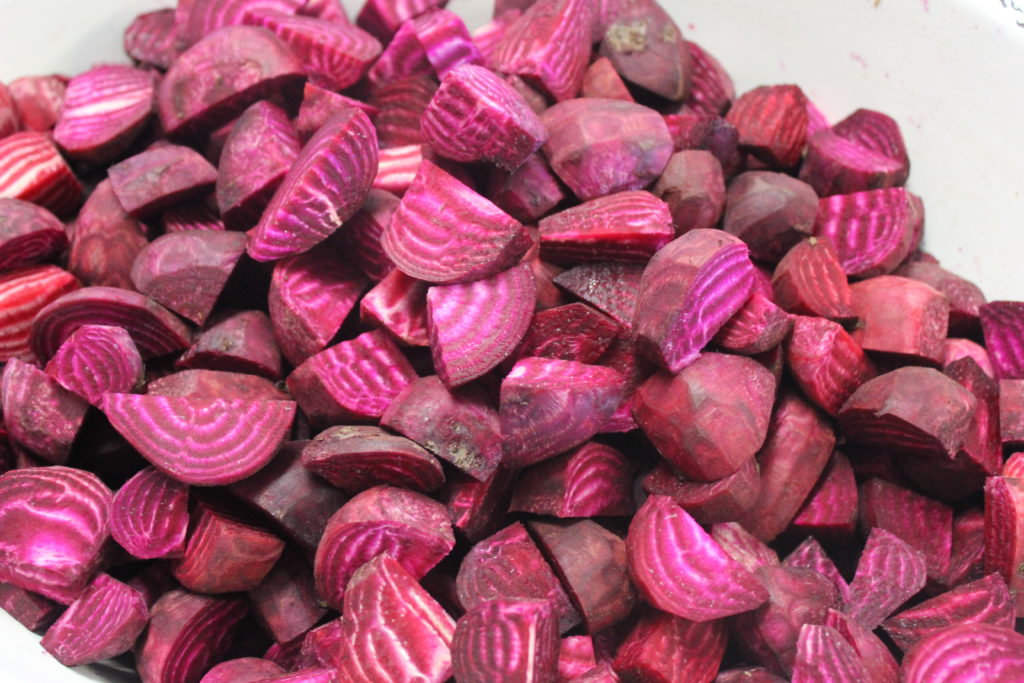 The beets are all peeled and cold packed in jars, ready for the pressure caner, beets are a family favorite.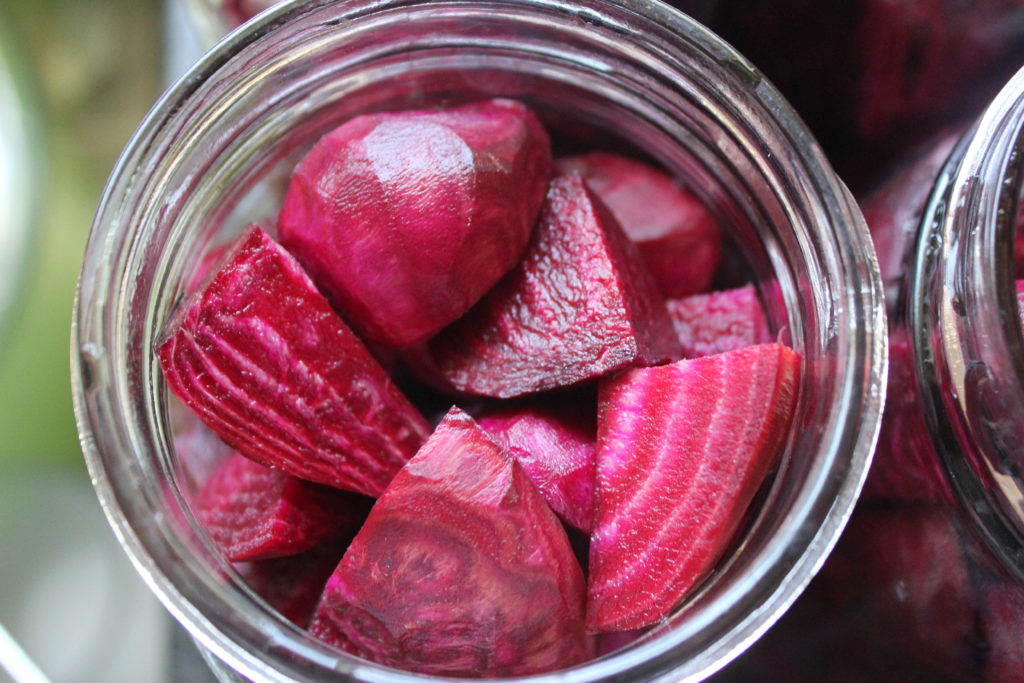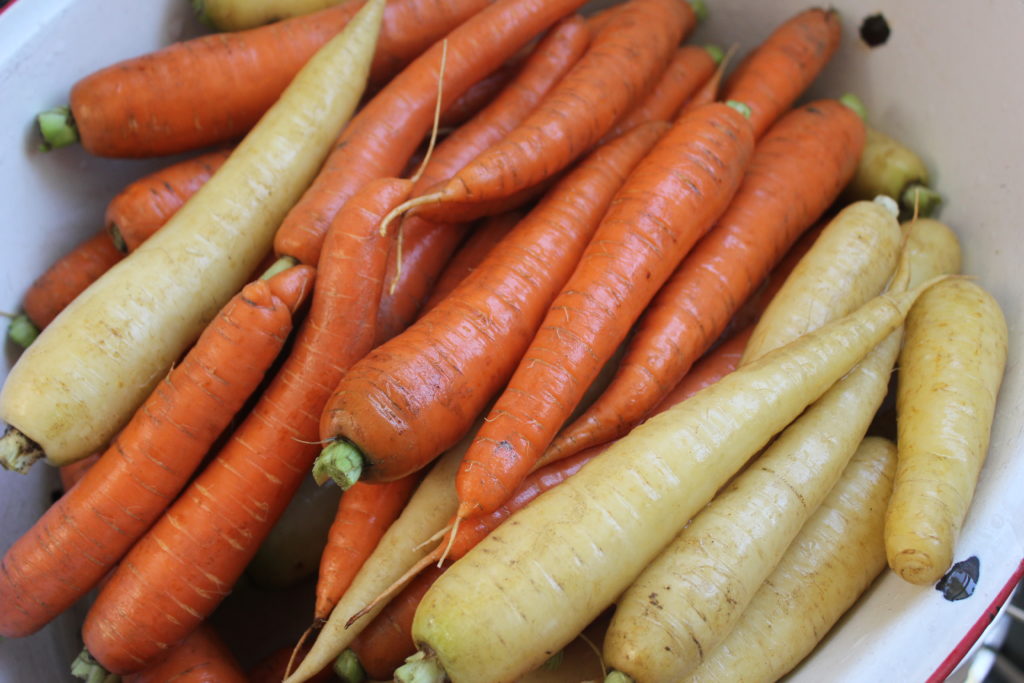 Carrots washed and peeled, I love the soft, translucent orange and light yellow of the roots when I peel them. I had planned on having dark purple carrots as well, but they had a different surprise in mind for me, something I will write about later.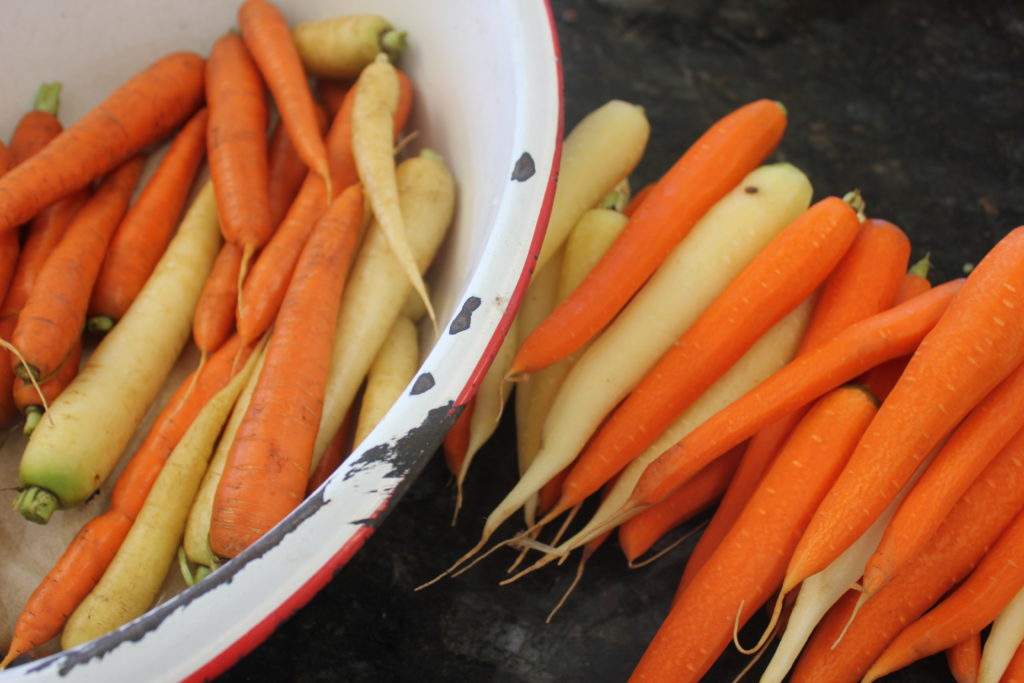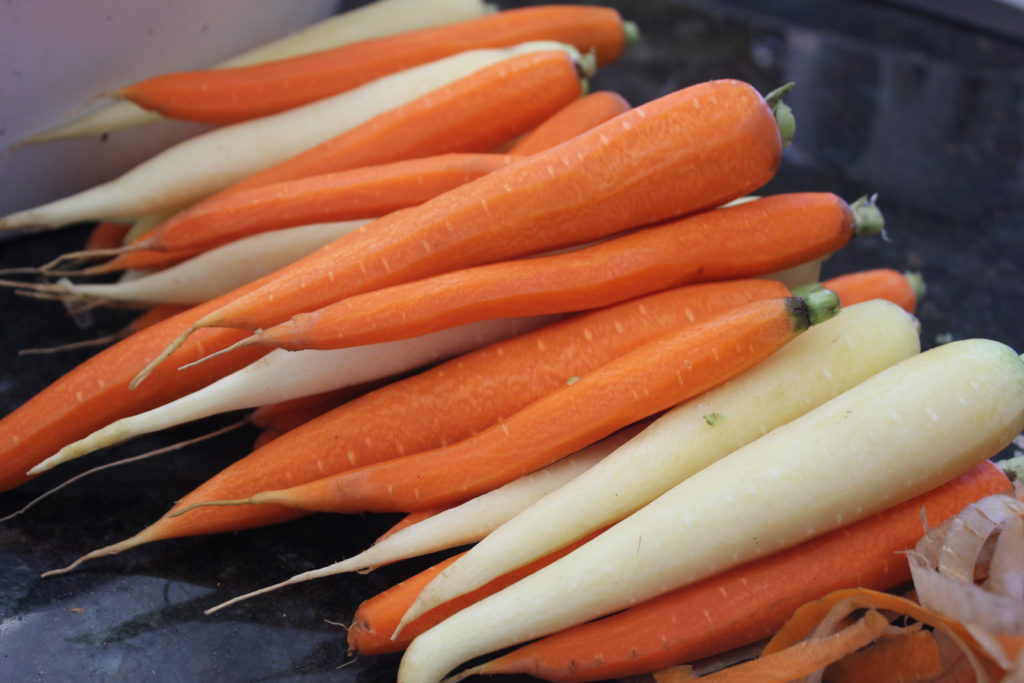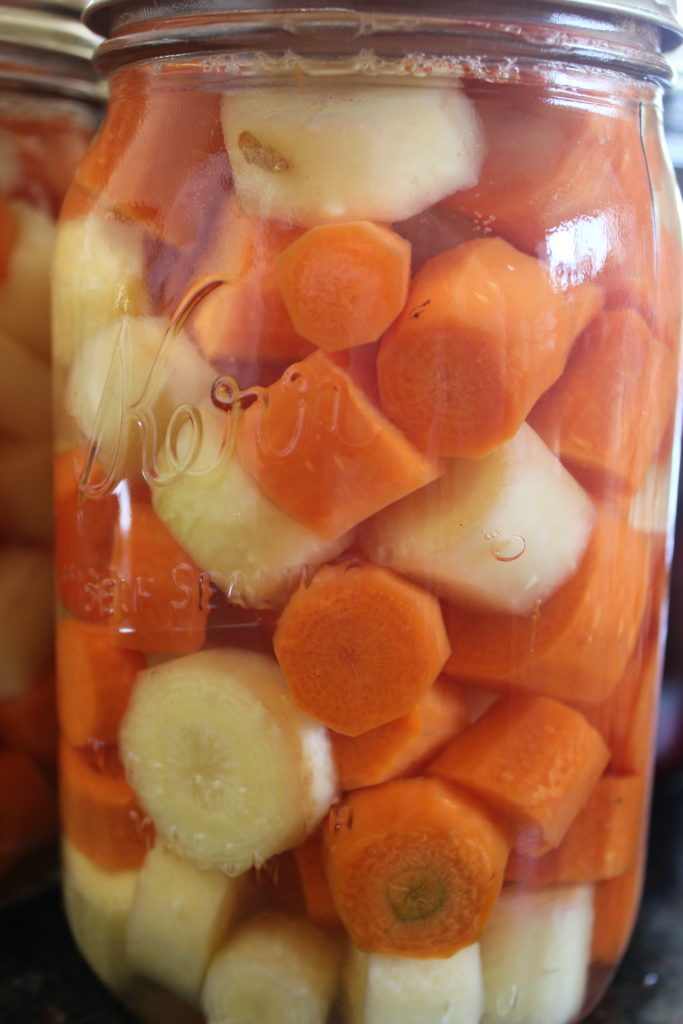 Jars of raw packed carrots, they too will go in the pressure caner.  They come out the prefect texture for eating, my kids will eat them cold right out of the jar and they are soft enough for the babies to eat too.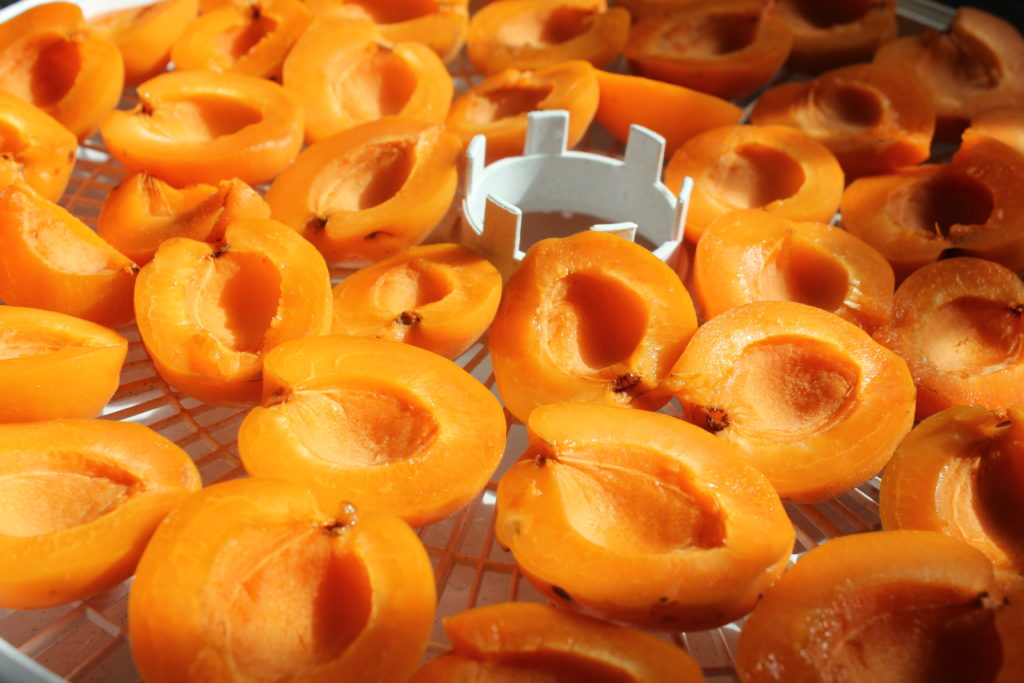 And last, but not the least by a long shot, a batch of sun ripened apricots fresh from a neighbors tree ready for the dehydrator. In the winter they will be soaked and cooked with buckwheat for a warm sweet breakfast, much like a breakfast my great-grandmothers would have served to their hungry loves on a cold winter morning.