Saturdays in the springtime are very busy on the farm.  Building a no-till, permaculture, working farm, along with raising eight children and Dadzoo working a fulltime job takes a lot of time and work. Springtime has us doing a lot of clean up and building garden beds in a mad rush to be finished before planting time.  This past Saturday was no exception, we had everyone outside, some clearing old weeds, others picking up accumulated garbage that had blown in, another cleaning out the chicken coop after the long winter, and Dadzoo hauling load after load of manure from our neighbor's horse ranch.
Towards the end of the afternoon, the FedEx truck arrived with two big long boxes.  My Starks Brother's order had arrived ahead of schedule.  I was so excited.  I love getting my plant and seed orders in.  We have ordered from Starks Brother's before and have been happy with their bareroot trees and shrubs, so naturally when looking to add to the orchard we went with them.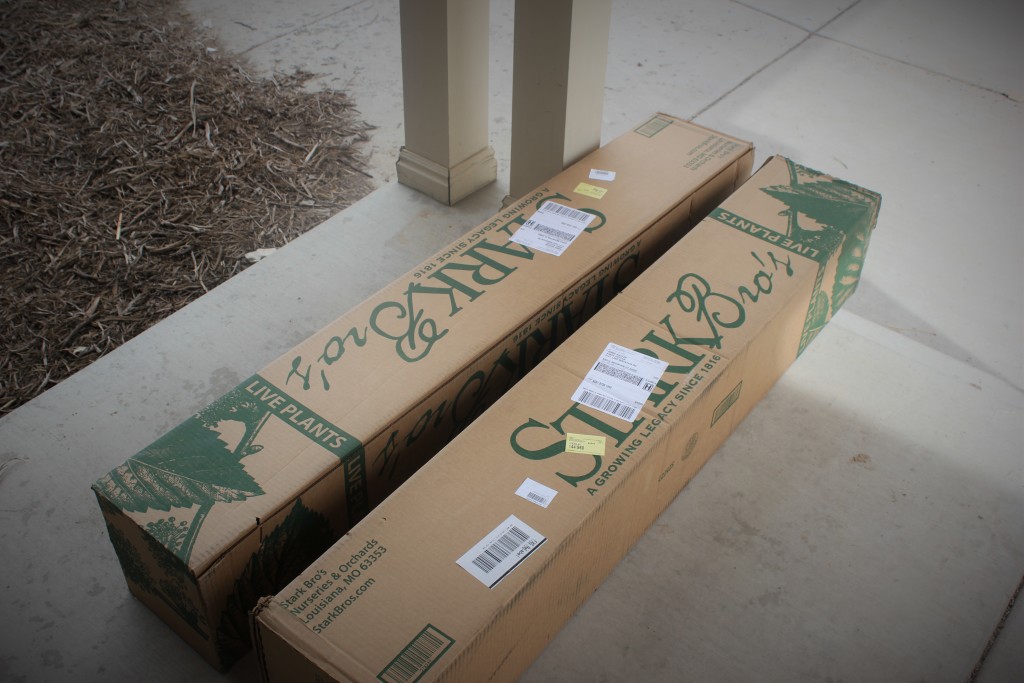 One of the things I like about Starks Brothers is that not only do they carry your typical varieties of fruit trees, but they also carry heirloom and speciality varieties.  From a permaculture stand point, using different  varieties is important, it creates biodiversity, and biodiversity is healthy.  Also on our farm we will be able to produce and sell varieties of apple that no one can get in grocery stores or the big produce stands. I also like the feeling that I am helping  keep a once thriving variety of tree or bush from extinction.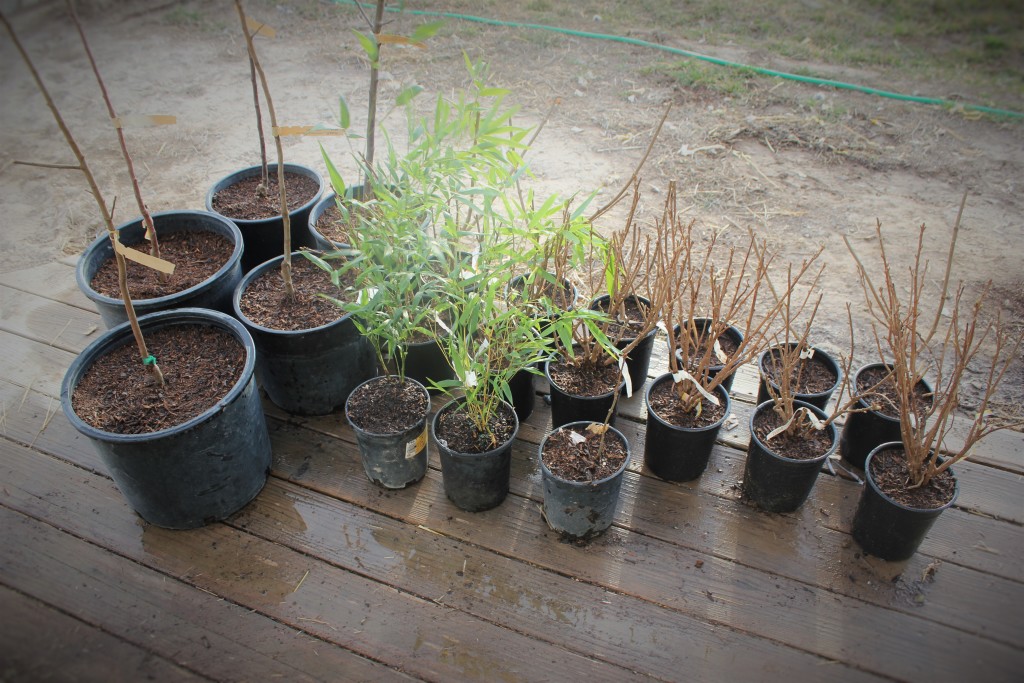 So that evening we made a quick run to our local hardware store and picked up potting soil, I don't like to plant my bareroots right in the ground, I have found I have better success planting them first in pot and babying them for a few months, then they will go to their forever homes.