Red Clover is another one of my favorite medicinal, nourishing herbs that I use on a regular basis, not only for the human body, but for the land. We have red cover planted in a few places here on the farm, in our back yard among the grasses and in the orchard meadow, we do that because clover is a legume and naturally fixes nitrogen in to the soil, along with deep roots and a lot of biomass, its a great ally to have in a permaculture landscape. But that is not what I want to focus on for this post (believe me, I will be writing more on the benefits of clover for the garden) I want to focus on the benefits clover has for the human body, specifically for the female human body.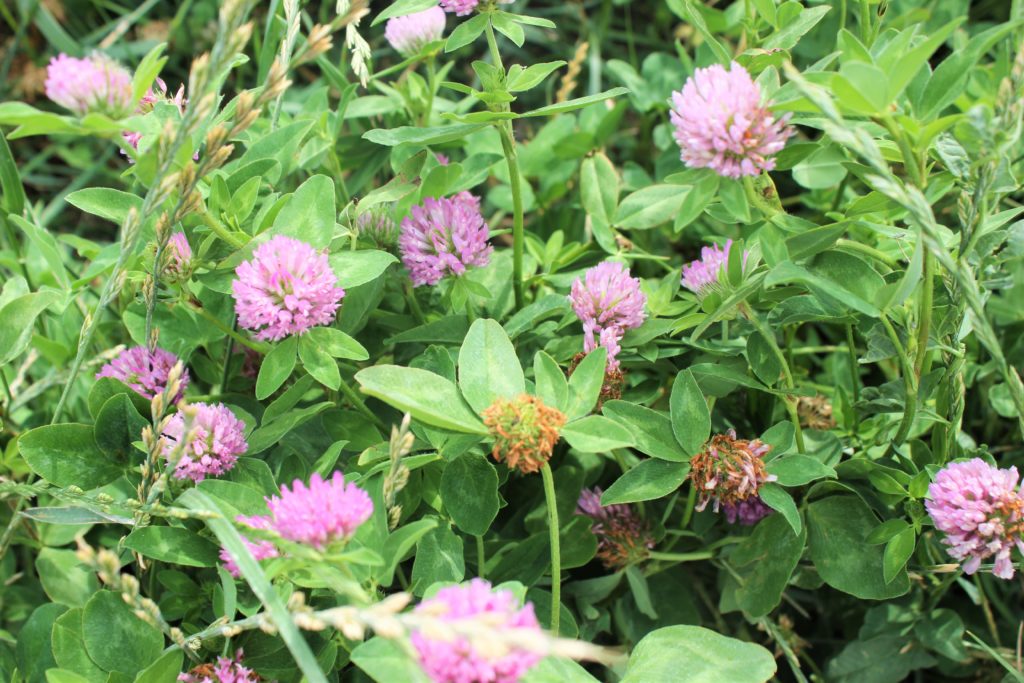 One of the most cherished of the fertility-increasing plants is red clover (Trifolium pratense). Common in fields and along roadsides, it has bright pink (not really red) blossoms from mid-summer into the chilly days of fall. A favorite flower of the honeybees, the tops (blossoms and appending leaves) are harvested on bright sunny days and eaten as is, or dried for medicinal use.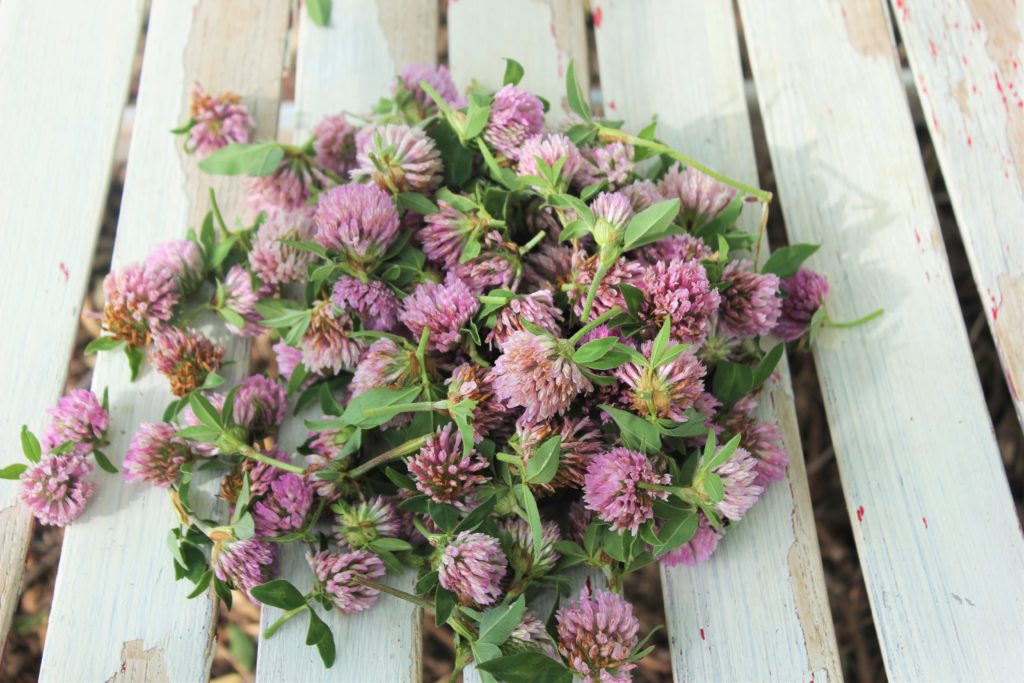 Unlike soy, which is also a legume Red Clover has phytosterols:  "Phytosterols are hormone-like substances found in many plants that can be bio-converted in the human gut into active anti-cancer estrogens and other helpful anti-stress hormones". 
Red Clover is also known to help with infertility and all hormone related issues in women.
…A favorite flower of the honeybees, the tops (blossoms and appending leaves) are harvested on bright sunny days and eaten as is, or dried for medicinal use. The raw blossoms are delicious in salads and nutritious when cooked with grains such as rice or millet.

To make a fertility-enhancing infusion, I take one ounce by weight of the dried blossoms (fresh won't work for this application) and put them in a quart size canning jar. I fill the jar with boiling water, screw on a tight lid, and let it steep at room temperature overnight (or for at least four hours). Dozens of women have told me that they had successful pregnancies after drinking a cup or more (up to four cups) a day of red clover infusion.

It is especially helpful if there is scarring of the fallopian tubes, irregular menses, abnormal cells in the reproductive tract, or "unexplained" infertility. It may take several months for the full effect of this herb to come on and pregnancy may not occurs until you have used it for a year or two. You can improve the taste by including some dried peppermint (a spoonful or two) along with the dried clover blossoms when making your infusion. Treat the father of the child-to-be to some red clover infusion, too!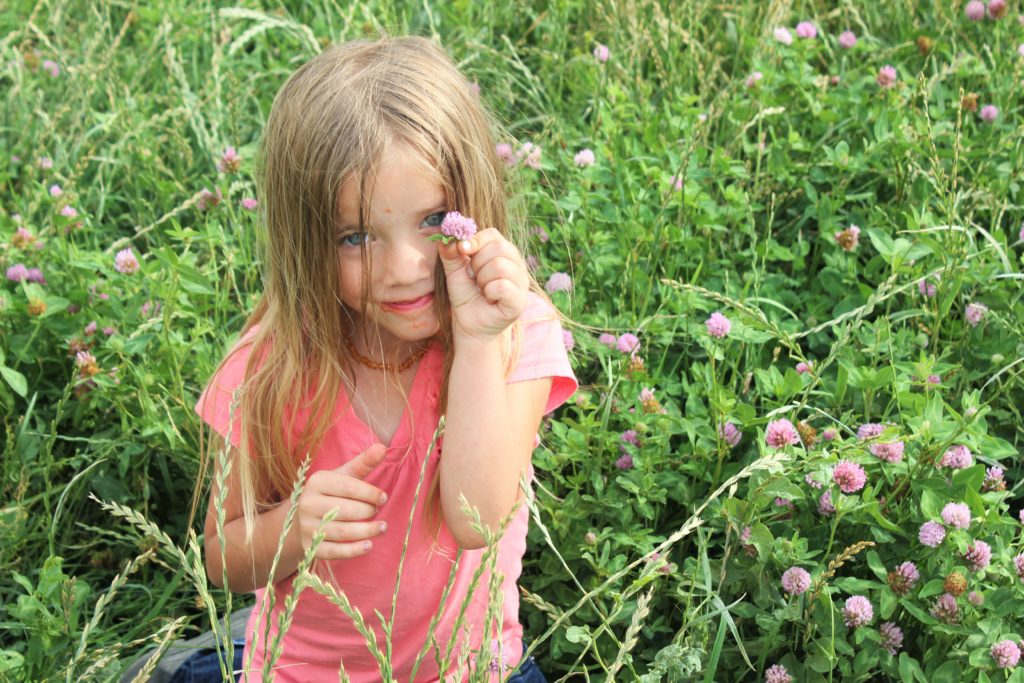 When the clover gets tall and starts to blossom its time to harvest! Cover is a fun herb to harvest, especially for the little kids, its very simple, just pop the flower off.  My little ones like to recite the line "Mama had a baby and her head popped off!" while picking clover, they also like to snack on the blossoms as we gather. We get a big paper grocery sack and fill it up about half way full.  you have to be careful drying clover blossoms, they need a lot of air flow to dry without molding.  Some people suggest laying the blossoms in a basket in a single layer not touching.  I don't have the room to dry herbs that way, so I put them the paper grocery sack and leave it on the kitchen counter where I see it often, and several times a day I give it a shake or stir. The paper helps wick away the moisture and stirring it often keeps the blossoms separate and allows for air flow. It takes about two weeks to dry in my neck of the woods, but we are dry, it  will take longer in more humid climates.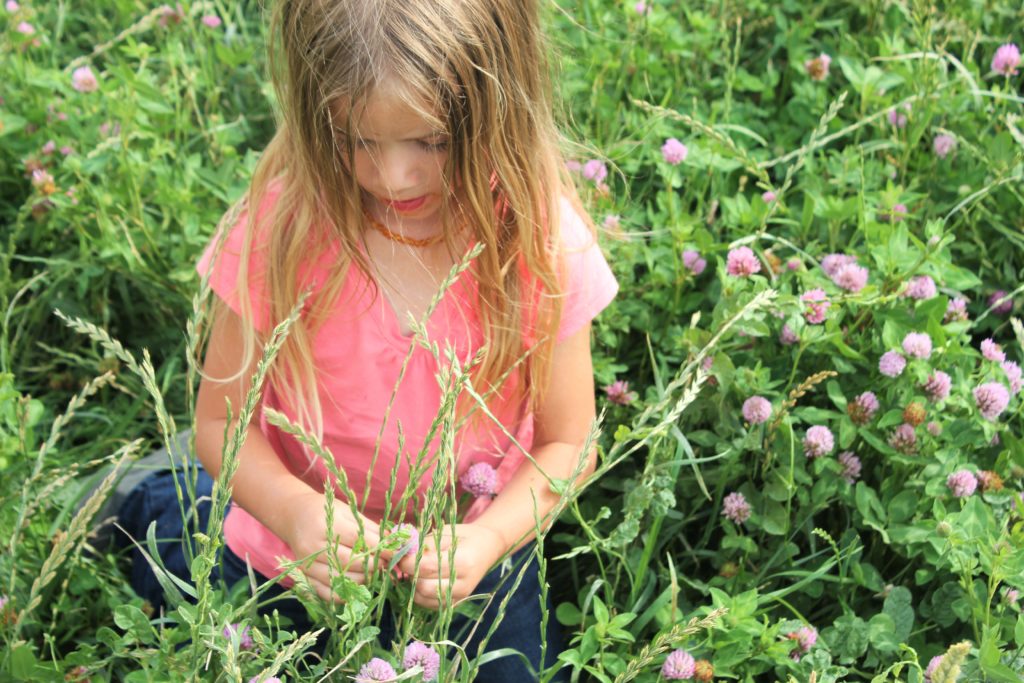 Red Clover is an infusion that I use in my regular rotation, I plan on making it my ally when I move from child bearing years to my menopausal years and beyond.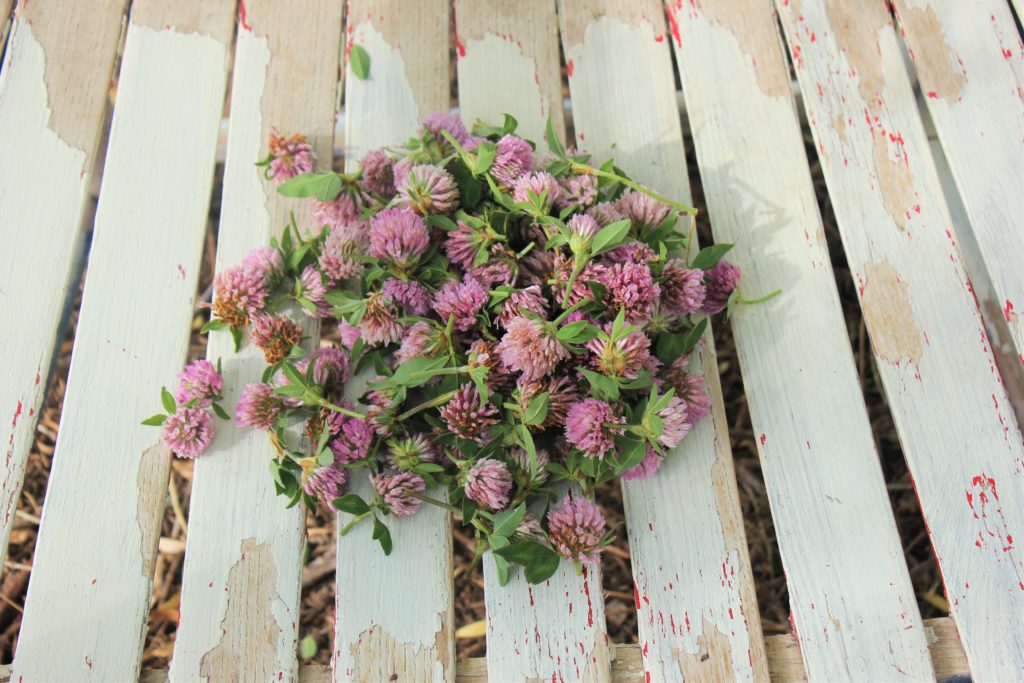 More informaiton on the uses of Red Clover: