We had an awesome onion harvest this year, more than enough for our needs. The big onions are being stored fresh in the basement (I had intended to braid them up all cute like, but it just didn't happen), for the little onions I decided to try something different.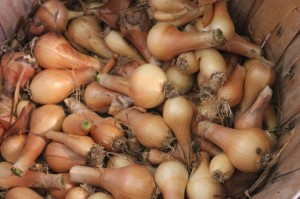 I had about a half bushel of smaller onions, they had a really good flavor, but I just didn't want to mess with little onions, to me they aren't worth the effort to cook with them. BUT, they are still good food and it would wrong to just discard them.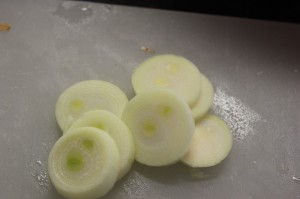 So I decided to was going to dry them. I used dehydrated onions a lot in my cooking. I tend to get a little lazy at times and instead of chopping an onion I will throw a handful of dehydrated onions in soups or ground beef.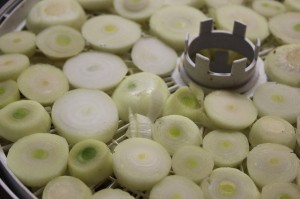 I was very simple, I just sliced them about a half inch and threw them in my dehydrator.

I set the dehydrator outside, I didn't want the smell of onions to fill the house, and boy they were strong smelling too.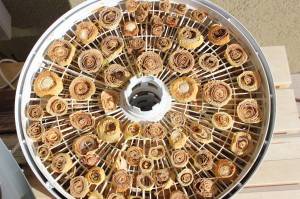 It took about twenty four hours and they had dried crisp and beautiful, perfect for throwing into a pot of soup.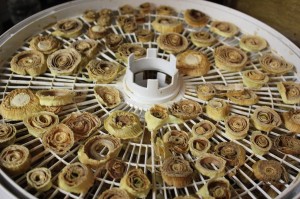 They are stored in a gallon size glass jar in my pantry, a simple, easy way of storing and preserving onions.