While 2013 was the year of the beans, it will also be known as the year of the big tomato failure.
Temperatures were just too hot this year, we went from mild and cool spring weather to record breaking heat in a matter of a week.  We missed out on the few weeks of temperatures needed to set tomato fruit, therefore the harvest was very slim.  Around the end of the season things picked up a bit, but not in the quantities we needed for storage through the winter.
Sadly I had to buy boxes of tomatoes, maybe next year will be better.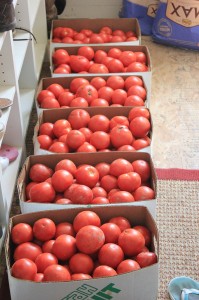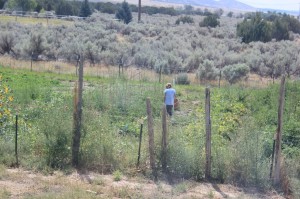 (Lou searching for a ripe tomato or two)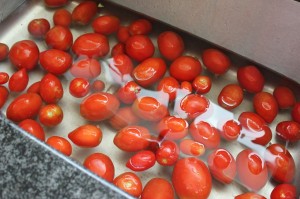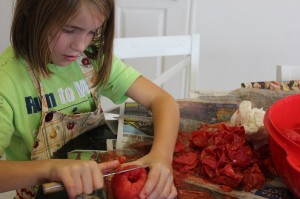 Lou was our faithful tomato grower this year, even though it wasn't the bumper crop we were hoping for she was still very diligent in caring for her tomatoes and when canning time came around she was right there doing her duty.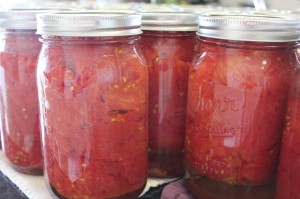 Seventy quarts later we have our tomatoes for the year.  I just can pain stewed tomatoes so I can go quickly, and any other tomato products that are needed throughout the year can be make from them.